SAN DIEGO (Sat, Jan 13)

– Police shot an armed suspect at a local theater during a movie and while the suspect pretending to be a patron. No one else was hurt in the shooting inside the cinema hall in northern San Diego.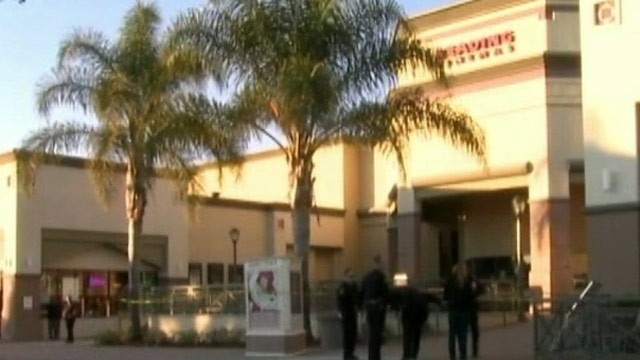 Armed suspect Tom Billodeaux in Reading Cinemas Carmel Mountain, San Diego
According to details; the lights unexpectedly came on during a Saturday matinee screening of "Les Miserables" at Reading Cinemas Carmel Mountain and two police cops who had been going theater-to-theater marked their suspect among approximately 15 other moviegoers, most of whom quickly ducked to the floor, when firing started, and started crawling toward exit doors, police and witnesses said.
The 20-year-old suspect, identified as Tom Billodeaux of Escondido, was immediately shifted to hospital from the scene after being shot in the arm and chest, police said.
According to police statement;
Billodeaux pretended to
obey the cops who approached him and put his empty hands up, but then "lowered them into his lap ... raised a handgun, and turned it toward the officer."
Billodeaux became the target of an extreme police search after witnesses reported seeing him get into a brawl with his girlfriend across the street from a shopping plaza where the theater is located, Lieutenant. Ernie Herbert said.
Billodeaux, who was at a hospital Sunday morning, was expected to survive the shooting and would be booked into county jail on his release, police said.
Theatre Shooting,
Les Miserables
, San Diego Theatre Shooting, San Diego,
Billodeaux
,
Tom Billodeaux
,
Reading Cinemas Carmel Mountain
,